The arrival of spring weather gets equestrians eager to be in the saddle. But spring can bring unpredictable weather, and dressing appropriately for spring temperature changes can be challenging. Fortunately, Ariat has launched its latest Breathe Series, specifically designed for your athletic needs during the spring or fall season. Whether you're facing brisk mornings or humid afternoons, the Breathe Series is the perfect solution for a cool and comfortable ride. From jackets to baselayers and tights, we have got you covered with all the details you need to know about Ariat's latest Breathe Collection.
What makes Ariate Breathe apparel so comfortable, light, and airy?
When shopping for spring riding apparel, you want to find materials that help maintain your body temperature while simultaneously providing ventilation and sun protection. The Ariat Breathe Series does all of the above. Here's the tech that makes the Breathe Series superior spring riding wear. 
AriatTEK®–for comfort in any weather 
ClimateTEK™–to maintain a cool body temperature 
FreshTEK™–for fresh-smelling clothes after long rides
Moisture Movement Technology™–to keep you dry in warm weather 
Sun Protection Fabric™–for skin protection in sunny weather
New Ariat Breathe Riding Apparel
Cost: $99.95
Colors:Black, Basil, Dusky Granite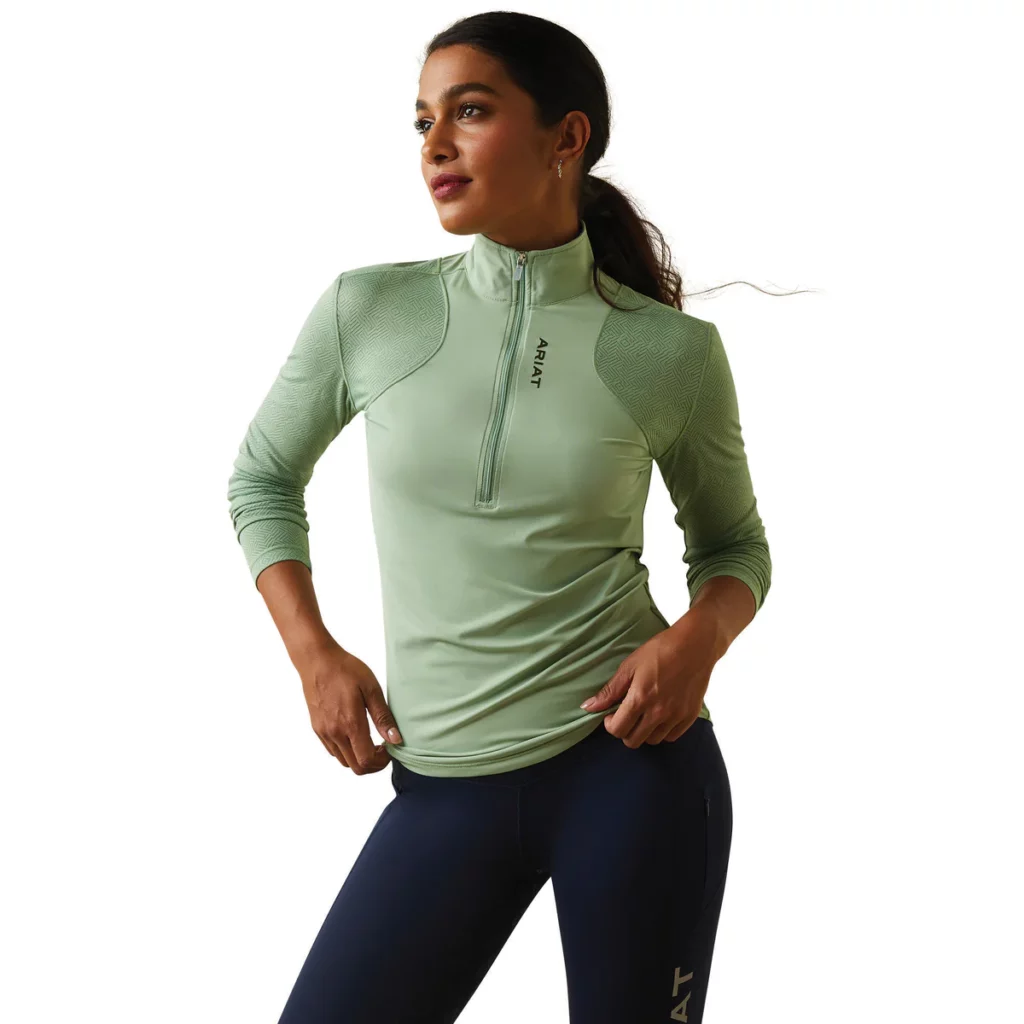 This light and breathable baselayer is perfect for any weather. It keeps the sun and sweat off with UPF 50+ sun protection, cooling fabric, and perforated paneling for ventilation. The mock neck with a ¼ zip allows you to customize your comfort level on the fly.
Cost: $109.95
Colors: Beetle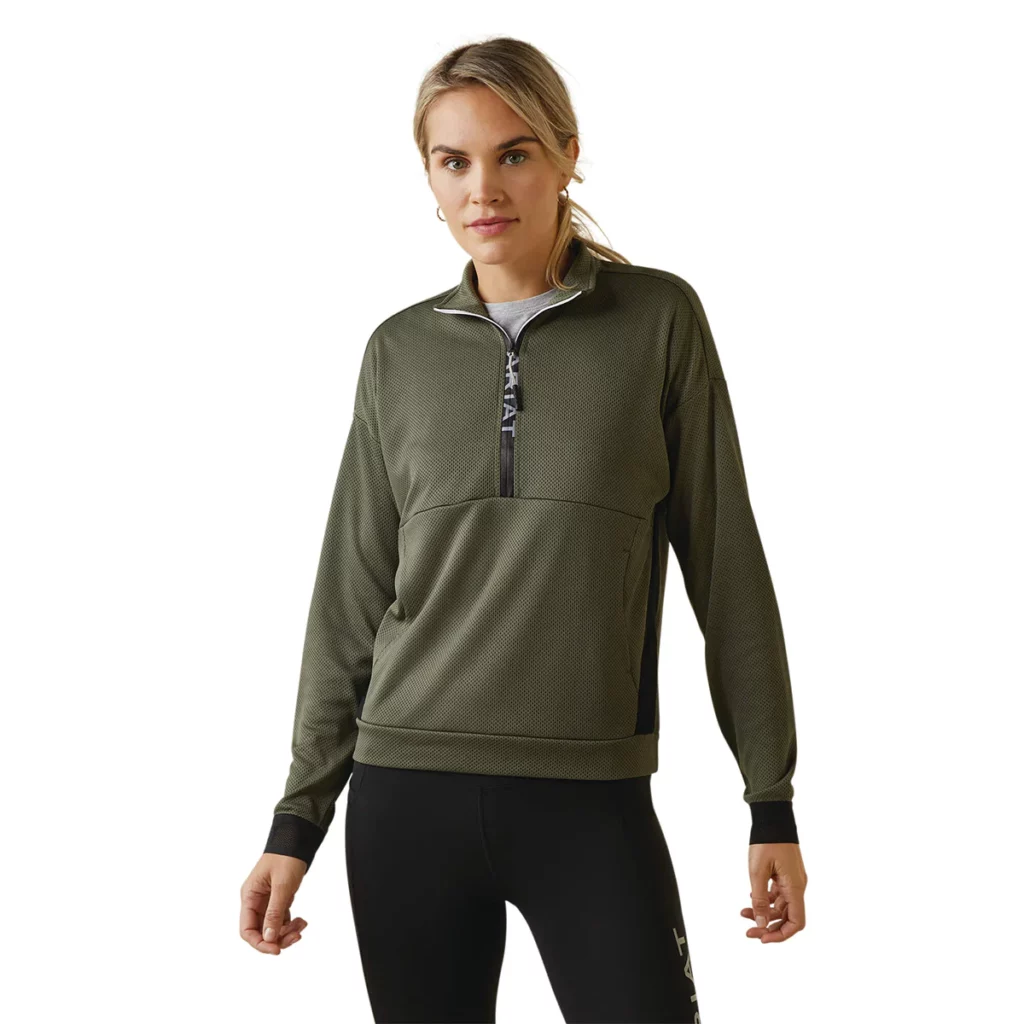 This Breathe sweatshirt says goodbye to uncomfortably toasty and hello to cool and cozy! It's designed for breathability while still blocking wind, and you can adjust your temperature as needed with the half zip. The spacious kangaroo pocket is perfect for carrying your essentials or warming up chilly hands off the saddle.
Cost: $119.95
Colors: Black, Beetle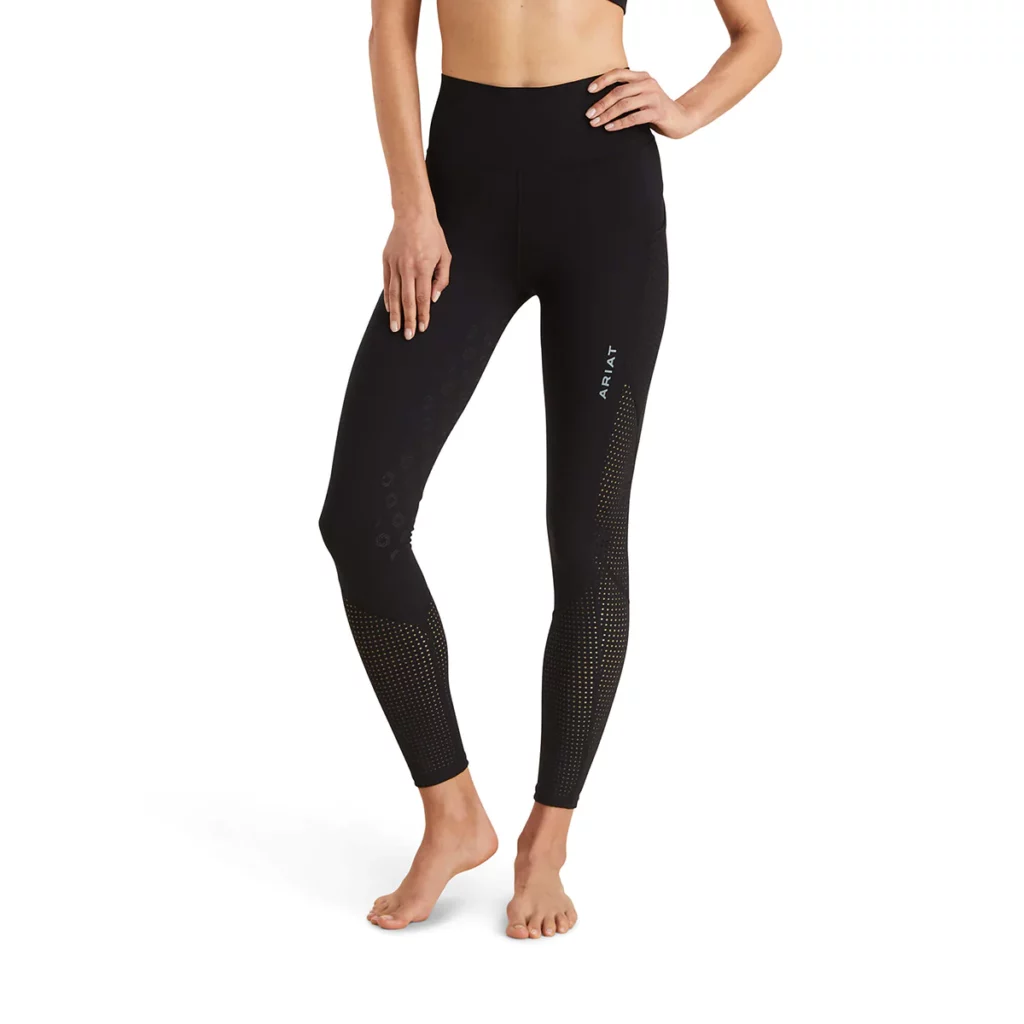 These Breathe leggings have plenty of perforations and pockets to provide an enjoyable ride. The supportive waistband and silicone half-grip keeps you feeling confident and secure in the saddle. The leggings are also made from recycled materials, which helps to reduce waste and conserve natural resources.
Cost: $129.95
Colors: Black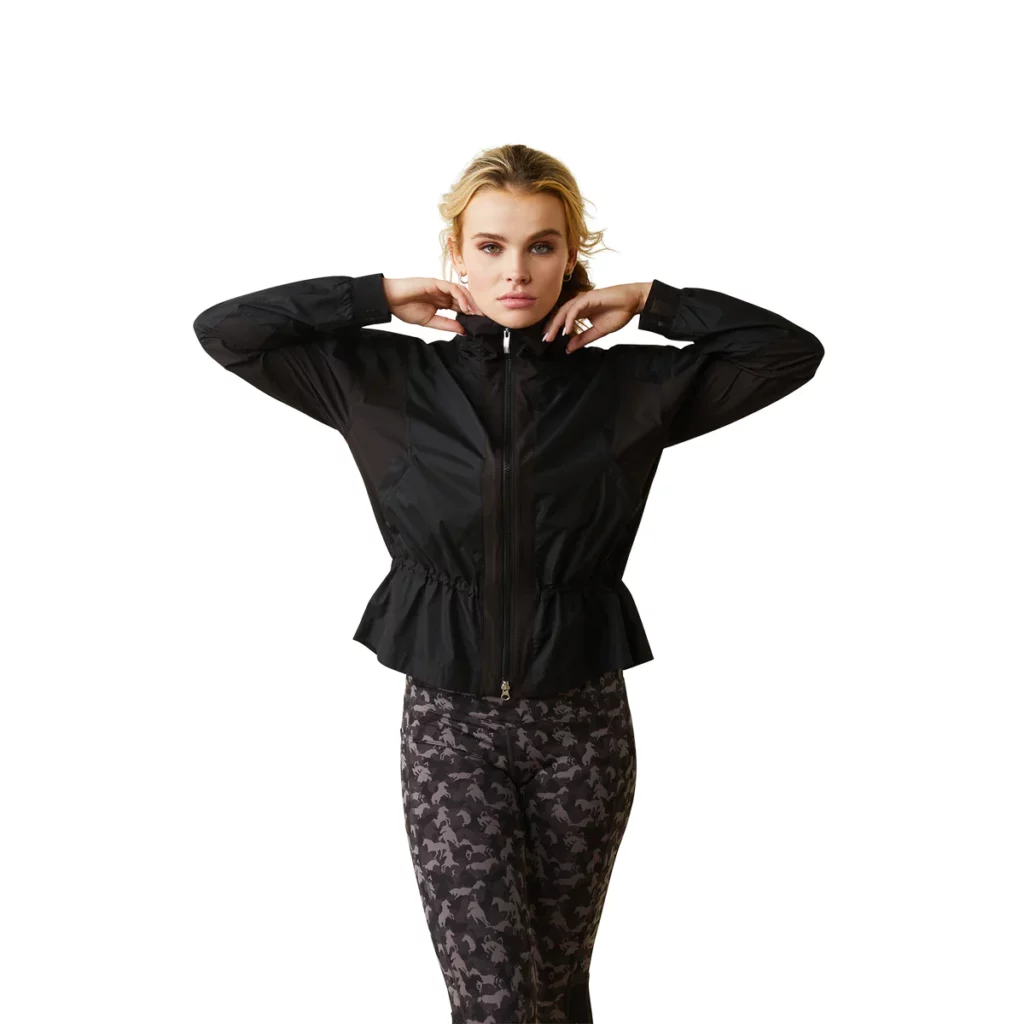 In spring showers or strong winds, this water and wind-repellant Breathe jacket will keep you dry and comfortable. The jacket has strategically placed vents to keep water out while providing airflow.
Cost: $299.95
Colors: Navy, Heather Grey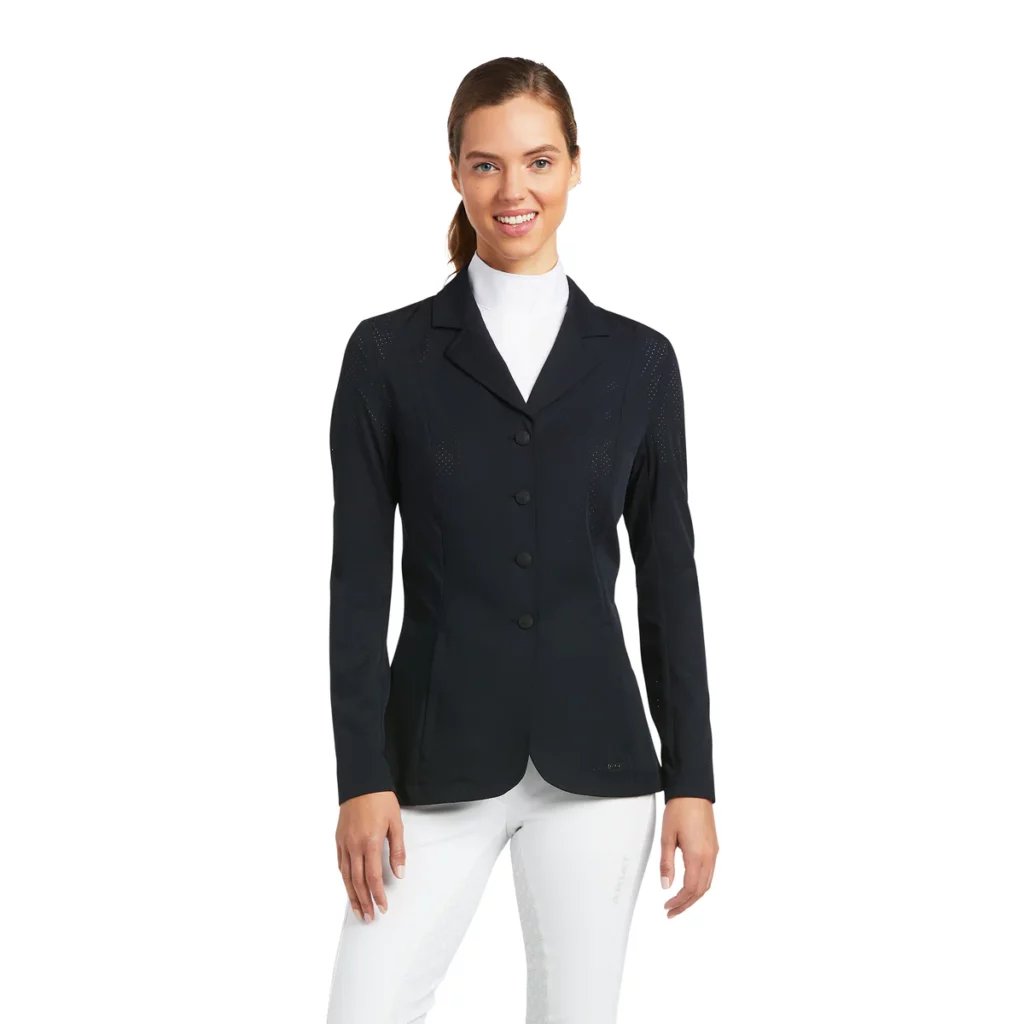 Although not part of the Breathe Series, the Artico Exhale show coat is another breathable favorite from Ariat. It effectively manages sweat with moisture-wicking mesh and maintains a polished appearance with a traditional profile. It's the perfect blend of comfort, functionality, and elegance.
Find more spring riding essentials in the Ariat 2023 Spring Lookbook.
With spring flowers come rain showers, and you can prep for wet riding conditions with Ariat's equestrian rain gear. And as summer approaches and temperatures climb, you can stay comfortable in the best summer riding outfits from Ariat and keep cool in an Ariat sun shirt. 
You may also like: